Celebrating the National Day of Belarus
Ostashov was invited to present his art at the Embassy of Republic of Belarus in France
Artist:
Andrey Ostashov
In the center of Paris, in the luxurious mansion of Cercle de l'Union Interalliée, new masterpiece of Andrey Ostashov "Dozor. Small" was presented during Independence Day of the Republic of Belarus, organized by the Embassy of Republic of Belarus in France.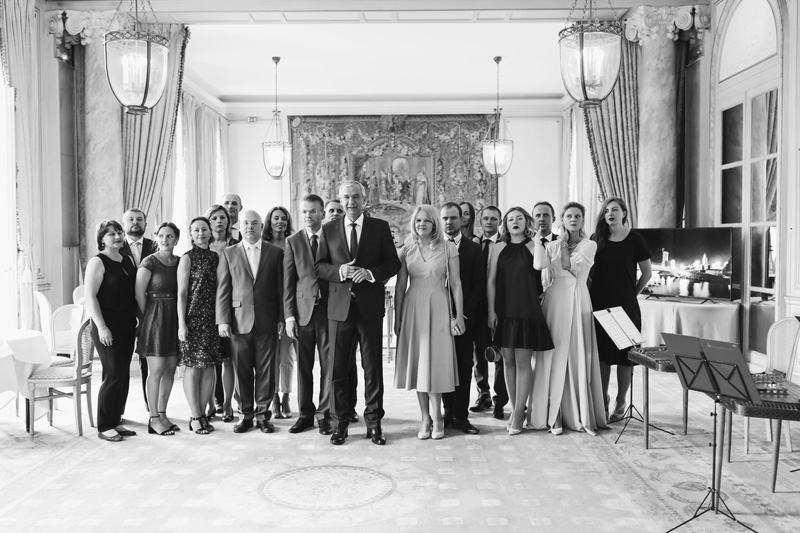 Diplomatic officials from different countries, high-ranking representatives of political, economic, social and cultural circles of Belarus and France, as well as representatives of foreign business having close cooperation with Republic of Belarus all attended.
General de Gaulle called this cult place of Paris "the French Embassy in Paris." For more than a hundred years, this historic villa with its majestic salons, a magnificent garden and a rich history serves as a closed club for the diplomatic, political, economic and cultural elite of France and the whole world, intended for "dialogue, mutual understanding and cooperation."
© 2016 Be Fine Art Gallery. Site by Onion